« Previous - Version 28/41 (diff) - Next » - Current version
AnimalMother92, 02/10/2012 04:22

---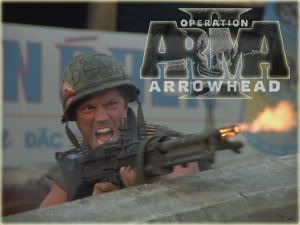 Please see my BI Forums thread for more in depth information.
See Missions for an overview of my work, including pictures and descriptions.
All missions (unless otherwise specified) work in Singleplayer and Coop. They also feature:
Custom weapon/gear loadouts
Full briefings and tasks
Intro cutscenes
Patrol scripts
Group respawn
Integration with ACE mod (spectator, wounding, radio, gear etc)
All missions can be downloaded from the Files tab.
Missions tagged with "BETA" are not ready for final release and may contain bugs.
If you find a bug, or have an issue, please report it by clicking the New issue tab.
---
See who helped, Credits.
Wondering if you should try these missions? See Testimonials.
Had fun? Please feel free to Donate :)
comments powered by

Disqus